Final from Medford Coyle 68 Medford 50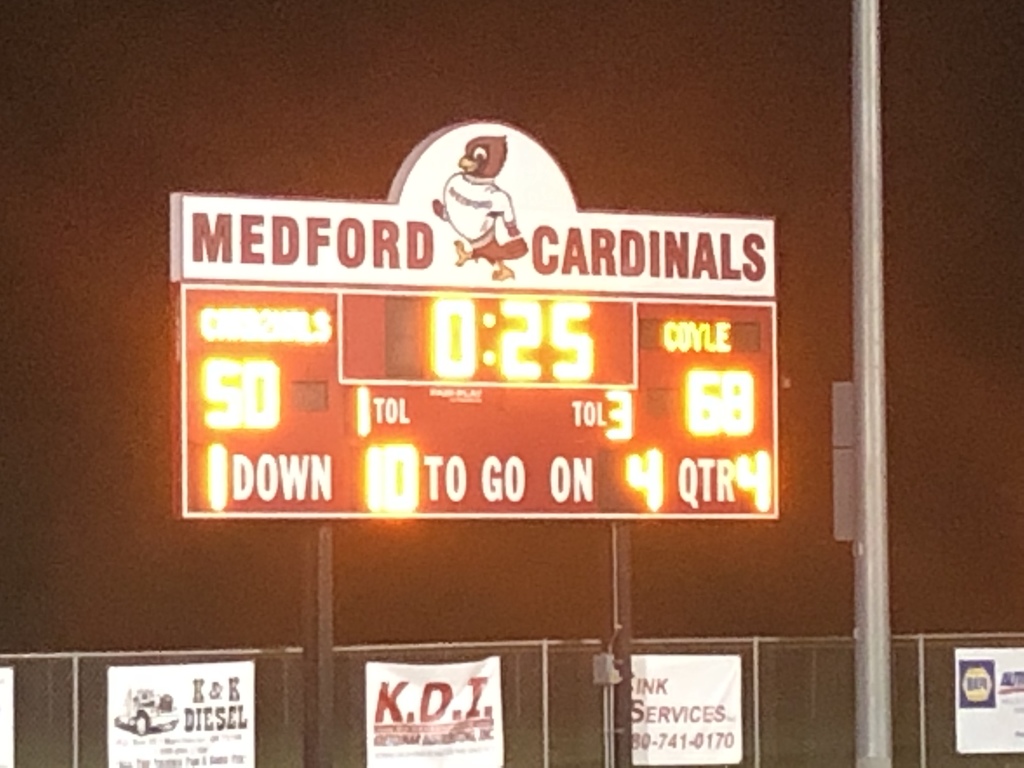 Halftime in Medford Coyle 40 Medford 24

Coyle High School Football Game Day! Coyle at Medford, Tonight, September 27th! Kickoff at 7:00pm!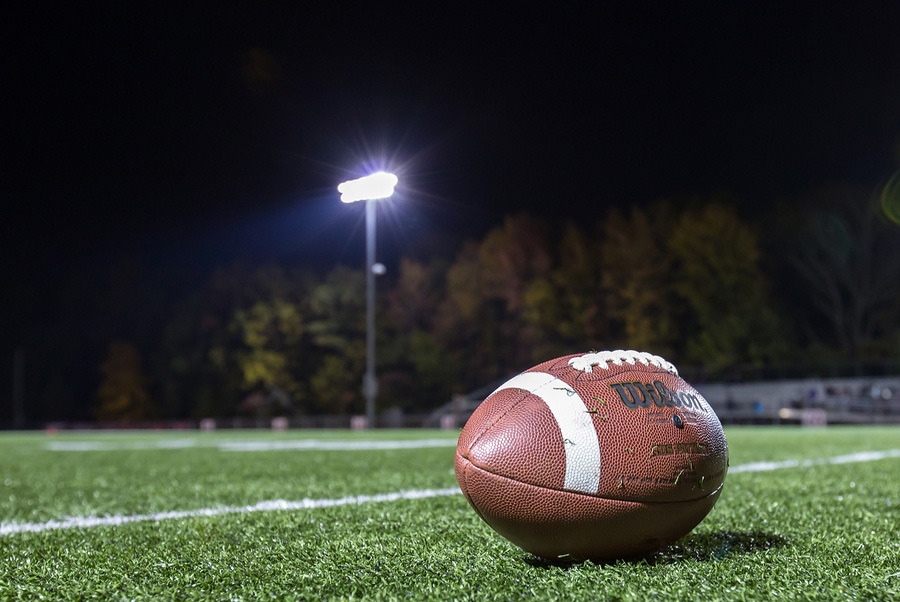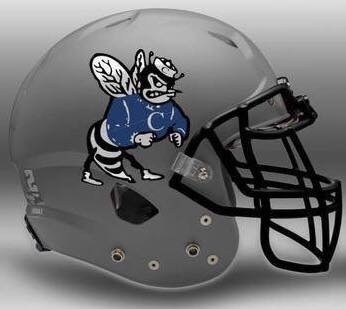 Reminder that Coyle Schools will NOT be in session next Thursday, October 3rd because of Teacher Professional Development Days. Teachers will be attending a professional development conference on October 3rd and 4th. Students will be able to enjoy a four day weekend!

Congratulations to the Coyle Elementary September Students of the Month!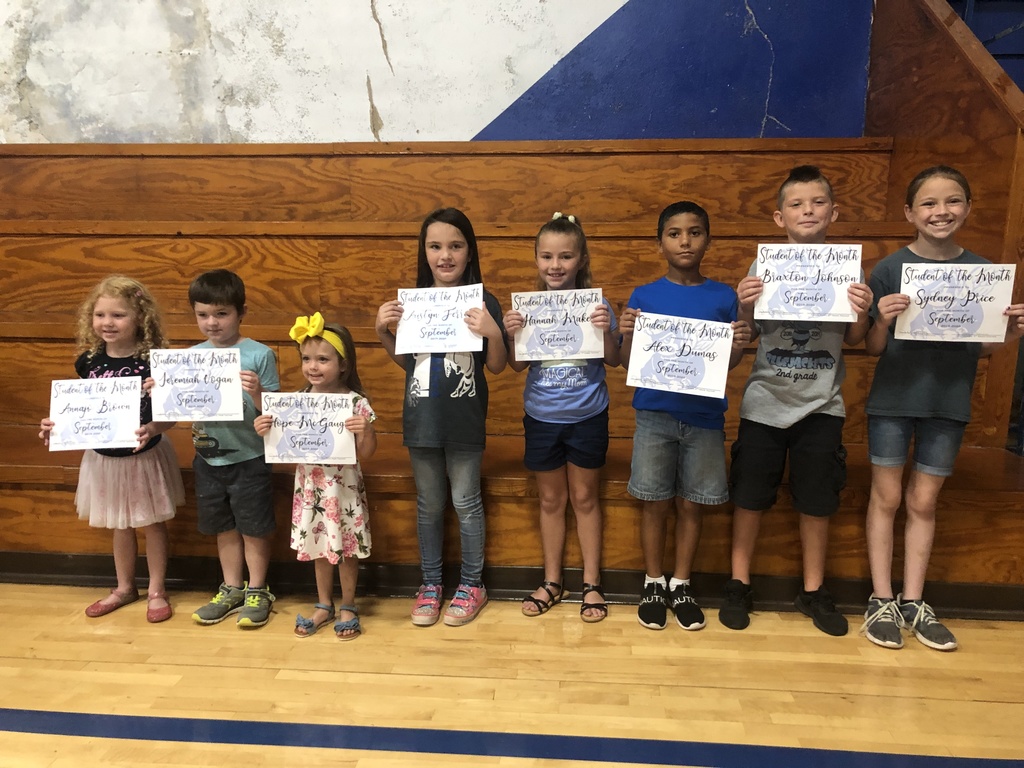 Due to wet field conditions, the OSSAA District Softball Tournament has been moved to Coyle today beginning at 11:00am.

Good Luck to Coach Paul Duncan, Coach Jacey Duncan and the Coyle High School Softball Team at the OSSAA District Tournament tomorrow, September 26th at Oilton. Coyle plays their first game at 11:00am.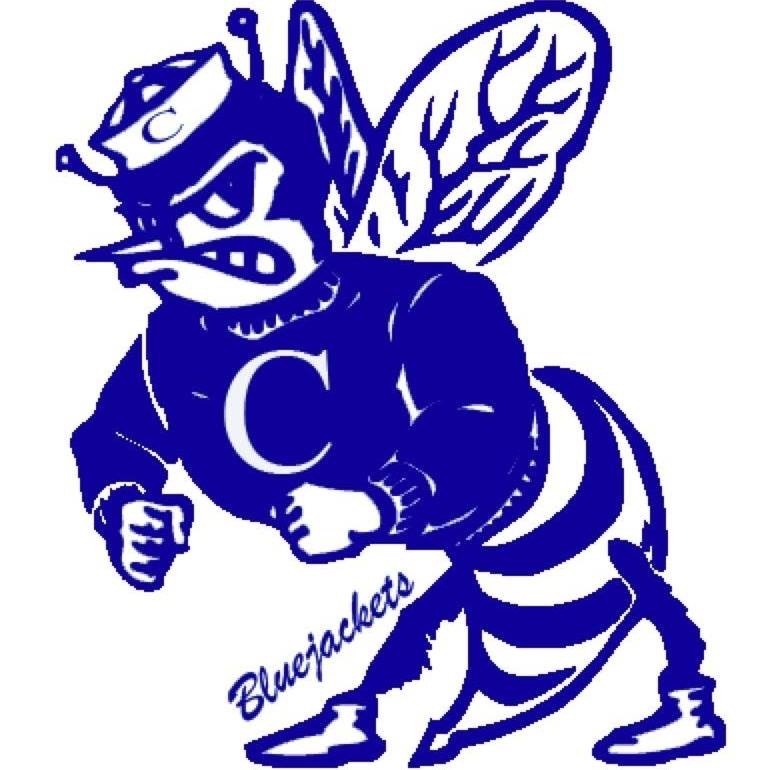 Coyle Elementary will have the first Elementary Bluejacket Buzz Assembly of the year tomorrow, September 26th at 9:00am in the old gymnasium.

Coyle Schools' phone line 405-466-2242 is currently down. AT&T is working on the issue. If you need to call the school, please dial 405-466-2243. Thank you for understanding.

Coyle High School Football Homecoming, Tonight, September 20, 2019! Coyle vs. Garber Homecoming Ceremony at 6:30pm Kickoff at 7:00pm Full Concession Stand! The smoker is loaded and cooking! FYI...Mosquitoes are really bad at the field. Please wear and bring bug repellent!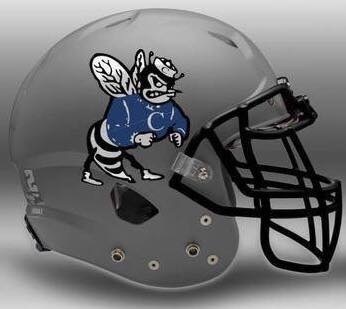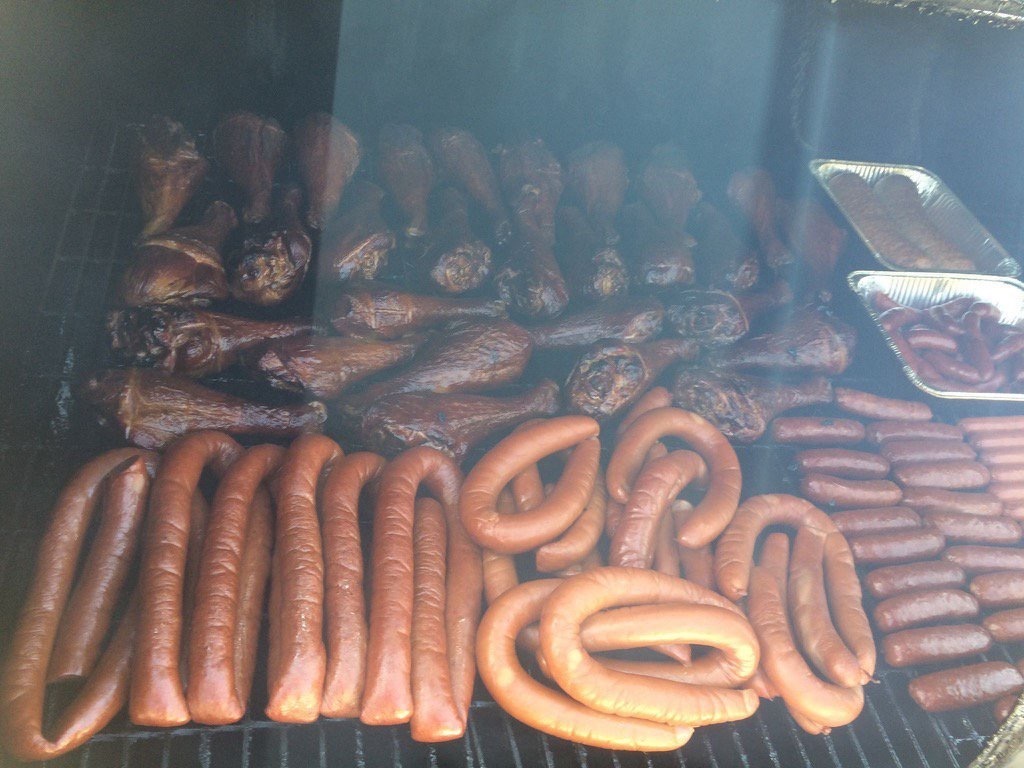 The Coyle High School Football Homecoming Dance is set up and ready for a 7:00pm start! See details on the attached flyer!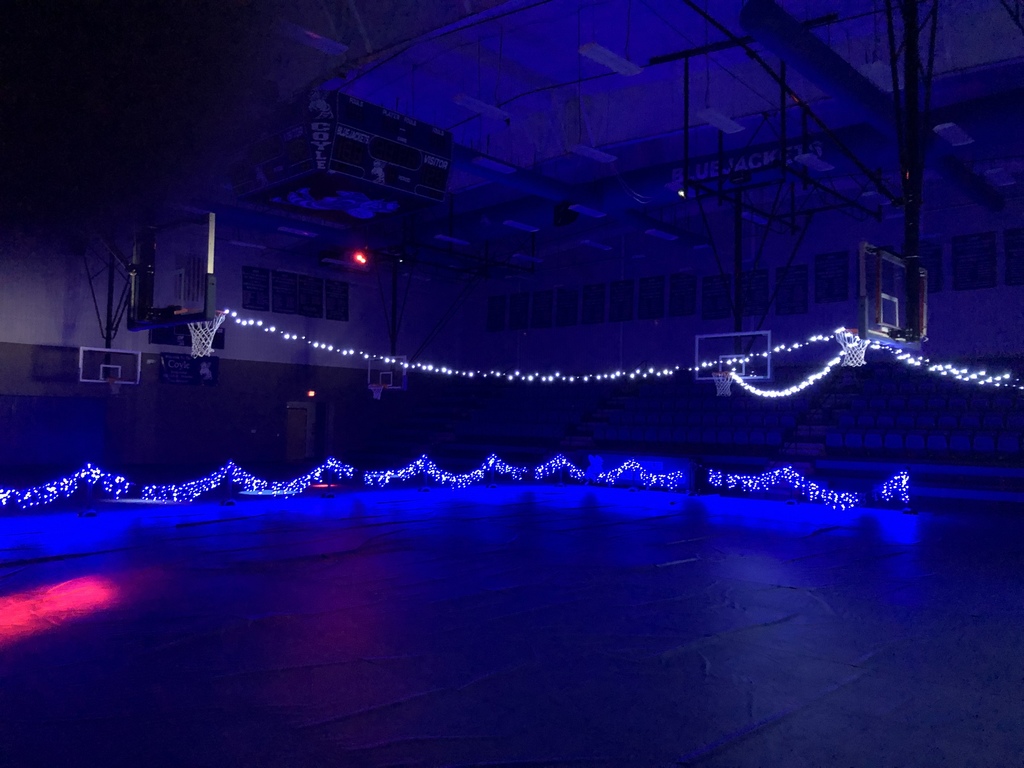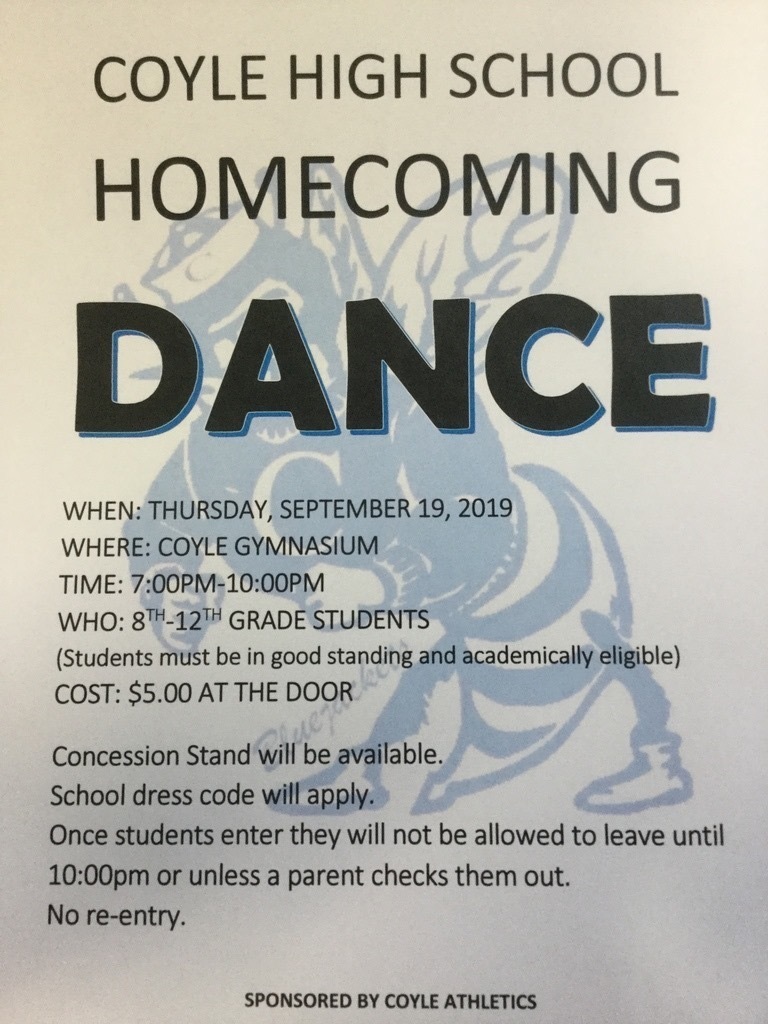 The Coyle High School Softball game scheduled for Thursday, September 19th vs. Carney has been canceled. Therefore, senior night for the senior softball players has been moved to November 1st. This will be senior night for senior football and softball players. We apologize for the inconvenience. The junior high game is still on for Thursday, September 19th at Coyle. They will play two games starting at 3:30pm.

The Coyle High School Senior Class of 2020 took a class trip to the Oklahoma State Fair today! This is a great group of students! A few of them even ran into Representative John Talley! Thank you Representative Talley for the picture and the kind words about our seniors!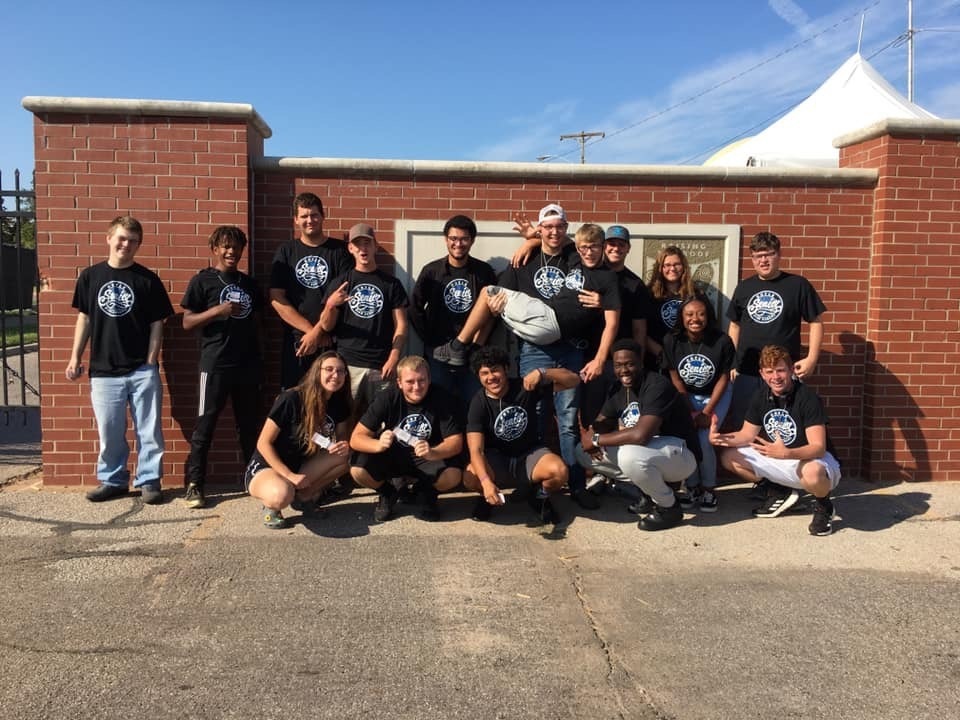 Due to the tragic passing of a Southwest Covenant High School Football player, the Coyle Junior High football game scheduled to be played at Southwest Covenant, tomorrow, September 16th, has been cancelled. Our thoughts and prayers go out to the school, community and family.

Coyle High School Football Game Day! Coyle at Yale tonight, September 13th! 7:00pm Kickoff!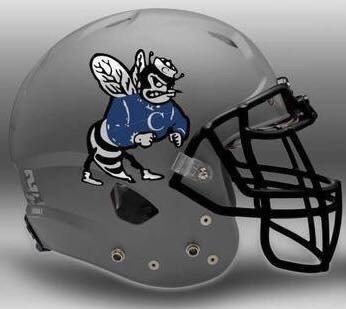 Next week, September 16th-20th, is Football Homecoming Week for Coyle High School! Dress Up Spirit Week, Homecoming Dance, and other information are on the attached flyer! Go Bluejackets!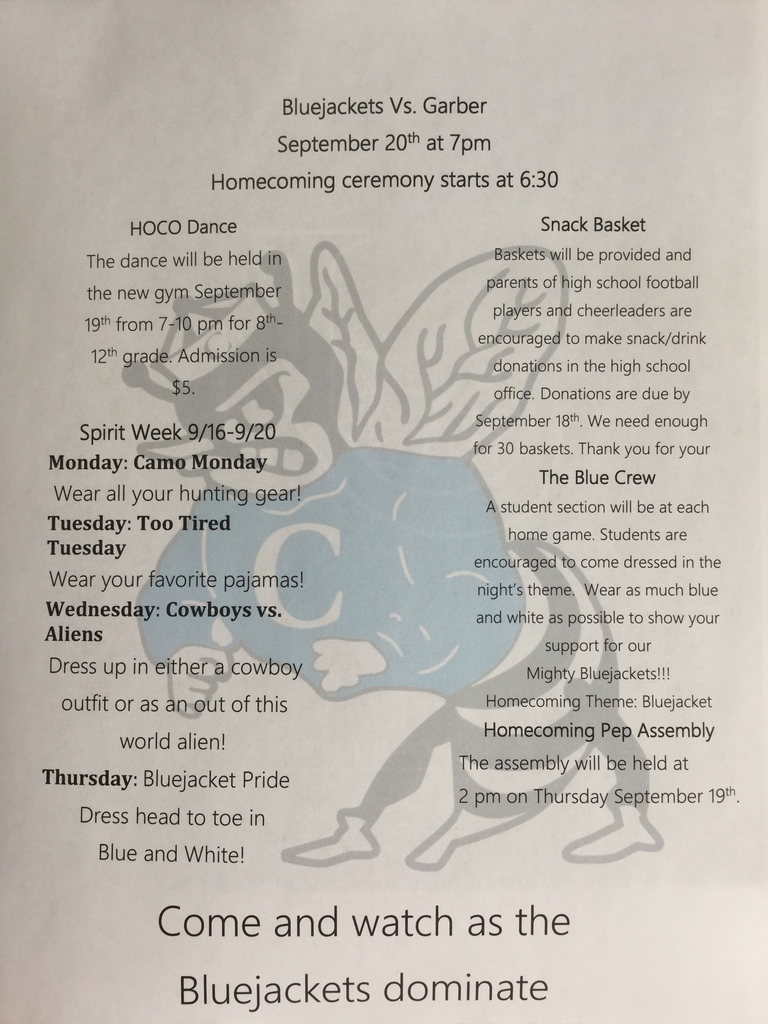 Parents Grades 2-4 We emailed grade book information today if we had an email address. Activation notes will come home with your child today. Students in Grades 5-8 were emailed and activation information sent home with your child. If you did not get it, contact Mrs. Larman.

Congratulations to the Coyle Junior High and High School September Students of the Month! Chivon McLaurin (12th Grade) Duncan Stout (11th Grade) Katelyn Cronister (10th Grade) Sya Ruff (9th Grade) Gracey McBane (8th Grade)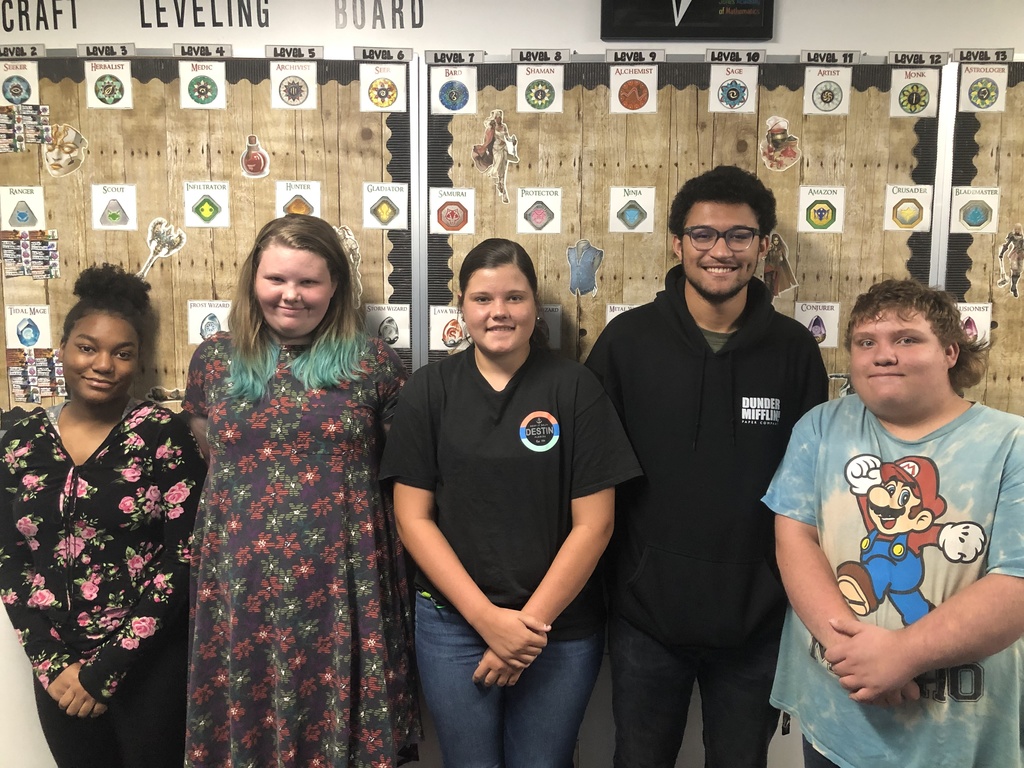 Congratulations to the Coyle Junior High and High School August Students of the Month! Che'leece Caine (12th Grade) Austin Derousha (11th Grade) Emily Sissons (10th Grade) Kiana Rosas (9th Grade) Alex Jennings (8th Grade)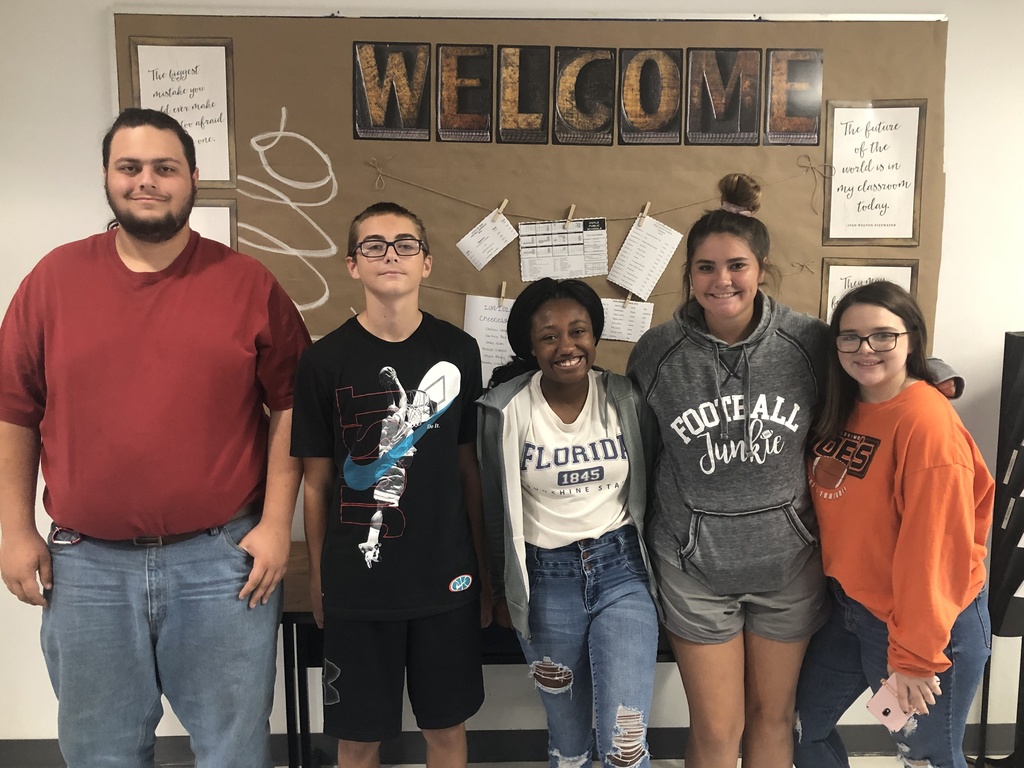 GAME DAY! Coyle High School Football Kick's Off Tonight, September 6th, at Pioneer-Pleasant Vale High School at 7:00pm! Address: Pioneer-Pleasant Vale High School 6520 E Wood Rd Waukomis, Ok. 73773