At this time, school will be in session tomorrow, Wednesday, February 1. Buses will run as usual. We will continue to update you if there are any changes.

Just a reminder for students in grades 8-12 for virtual learning. You must sign into your emails to see your assignments. Teachers explained what to do for your classes yesterday. Please follow the guidelines you were given.

Coyle School will be Virtual Learning tomorrow, Jan. 31. Activities are cancelled for tomorrow also. Updates will follow daily.

School will be in session today, Jan. 30.

Reminder!! Meat orders and Money are due Monday 1/30/23 by noon, in the Ag classroom. You can also pick up your county entry forms Monday from the Ag building or you can fill them out there with Mr. Dunn. Important dates coming up: 2/2/23: State Degree checks. 2/4/23 : Pork Chop supper and Auction in the New Gym. 2/6/23: County Entries due, turn into Mr. Dunn 2/11/23: Coyle Local Show at tha show barn downtown.

Tonight the Coyle Bluejackets upset the Oilton Panthers as both teams defeated Oilton to end Homecoming Week with a BANG!! Congratulations to both teams. Prior to the game, Naliyah McLaurin was crowned the 2023 Basketball Homecoming Queen, and Dillan Holder was crowned the 2023 Basketball King. Their attendants were: Seniors Sierra Young, Brody Cromes, Kiana Rosas, Miguel Howell; Juniors Ryleigh Long and Joaquin Amaro; Sophomores Jace Lemons and Arianna Vasquez; Freshmen Makala Gross and Xavier Noble. Macyn Ramsey was the Sash Bearer, Leo Whitmore was the Crown Bearer, and Vivian Howard was the Flower Girl.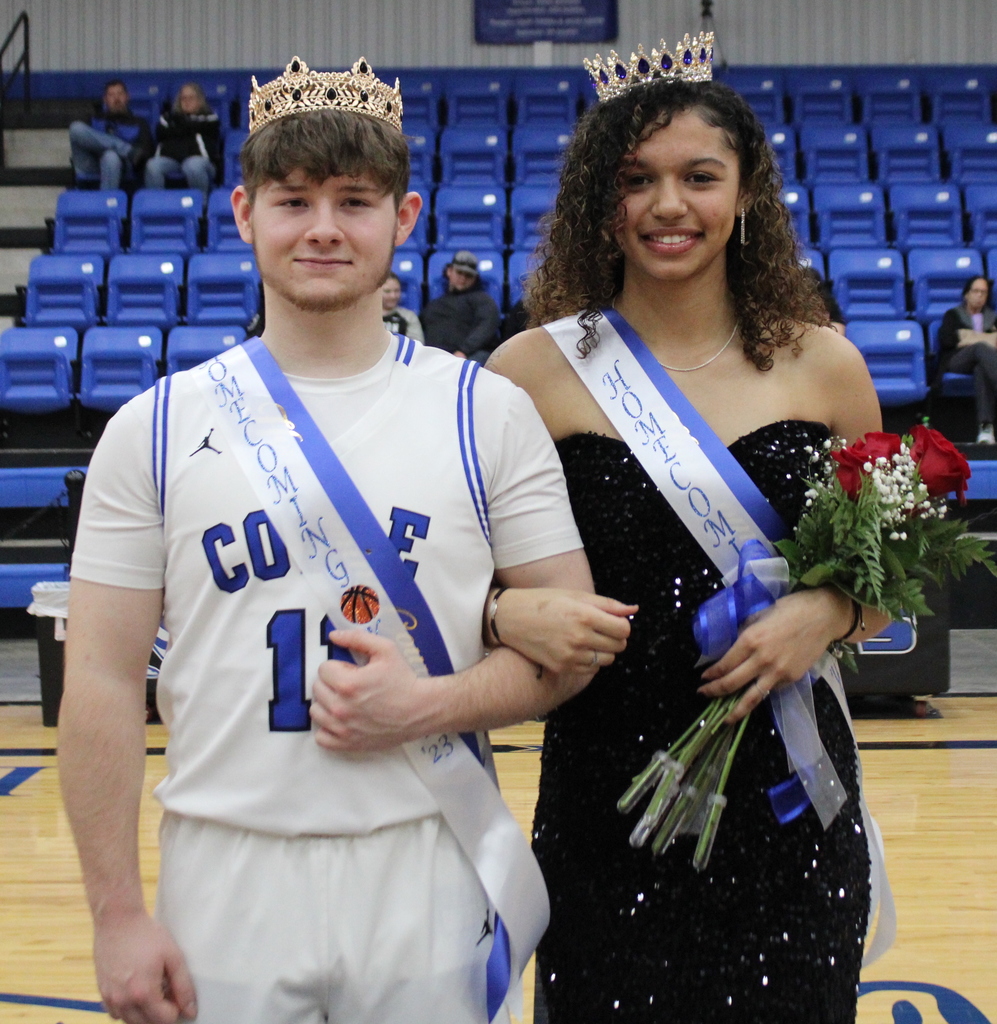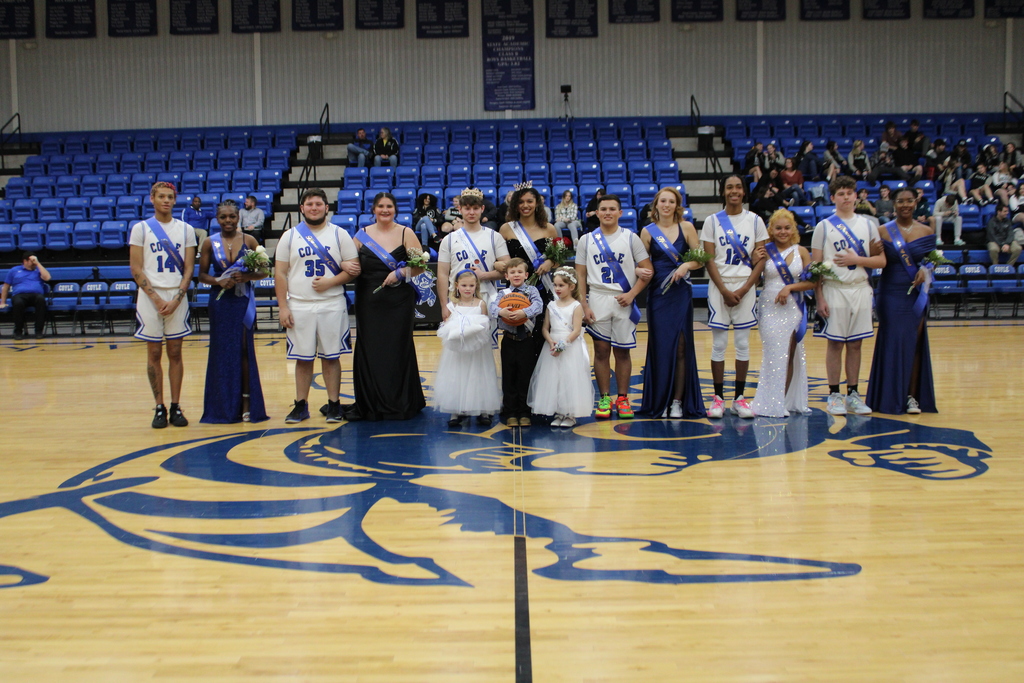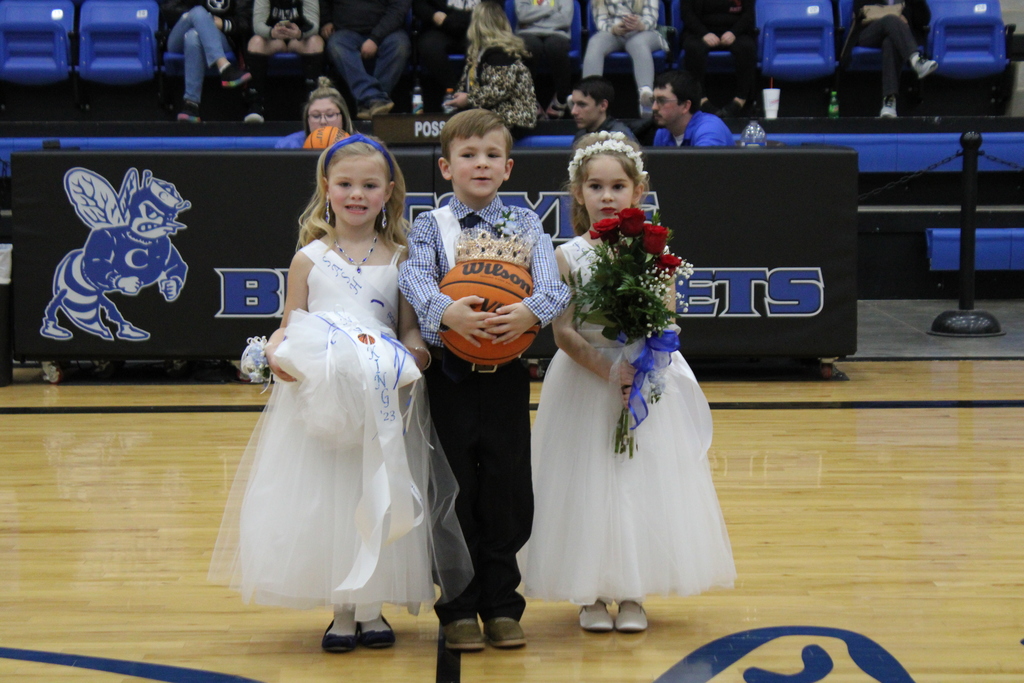 At this time, plans are to be in school on Monday. Elementary Packets will be sent home that day. The weather is supposed to move in that night. We just want parents prepared ahead of time.

Parents please be weather aware this weekend and next week. At this time, depending upon which weather person you are listening to or watching, we could have ice by Monday--maybe Tuesday--maybe Wednesday, etc. After all, we do live in Oklahoma. We will post here on the Live Feed, FaceBook, the school website (coyle.k12.ok.us), and Channel 4 if we are out of school because of weather. If we are out, the days will be virtual; teachers are preparing work for that possibility. High school students (Grades 8-12) have been told to have their textbooks, laptops and chargers at home. They must login daily to their emails and contact teachers. Elementary grades (PK-7) will have paper/pencil work to do if we go virtual.

The dance this Saturday, January 28 is for Grades 8-12. It is sponsored by the High School Student Council. The Middle School students will have their dance on Friday, March 10. It is sponsored by the Middle School Student Council. On another note, Mrs. Larman has changed the location of the HS Winter Formal. It has been moved to the cafeteria. The time frame will still be from 7:00pm to 10:00pm. The new location will be better for security purposes.
There will be academic bowl practice form 6/7 grade today after school. We end practice at 5 pm.
Middle School Student Council will be hosting a Middle School Spring Dance on Friday March 10, 2023 from 6:30-8:30 pm in the cafeteria. Cookies and Water will be served. Admission cost per student will be $5 each. The theme is Alice in Wonderland. Colors for the dance are pastels: green, pink, blue, yellow and purple. If you have questions please email
hmallow@coyle.k12.ok.us

Coyle School is in session today.

I will take pictures of the students who make up the homecoming court for Basketball Homecoming onThursday morning, Jan. 26 at 9:15am. I will furnish shirts for the students so that they all match. Girls will need to have their hair and makeup ready to go.

AT THIS TIME, SCHOOL WILL BE IN SESSION TOMORROW. WITH THE WINTER WEATHER COMING IN TOMORROW, EVERYONE NEEDS TO CHECK THE SCHOOL APP/WEBSITE FOR INFORMATION REGARDING ANY SCHOOL CLOSURE. PLEASE WATCH FOR ANY CHANGES ON WEDNESDAY.

JUST A REMINDER BASKETBALL HOMECOMING WILL BE THIS FRIDAY, JANUARY 27 AT 6:00PM PRIOR TO THE GIRLS' BASKETBALL GAME. THE WINTER FORMAL/HOMECOMING DANCE WILL BE SATURDAY, JANUARY 28 AT 7:00 PM IN THE OLD GYM. THE DANCE IS FOR COYLE STUDENTS ONLY. ADMISSION IS $3 FOR INDIVIDUAL STUDENTS AND $5 FOR COUPLES.

Just a reminder—The deadline to order baseball apparel is February 13.

Sudden Change of schedule for tonight's HS Basketball games @ Oilton. (01-13-23) Girls will play first now at 6:30pm Boys will play at 8pm.
NOTICE… HighSchool Basketball tomorrow night @Oilton (1/13/23) Due to Oilton's homecoming festivities, the BOYS will play first at 6:30pm— LADIES will follow at 8pm.
Congratulations to the Coyle Jr. High Academic Team for placing 3rd at the district academic contest today at Pioneer-Pleasant Vale. They did an awesome job representing Coyle schools. MVP of the Coyle team was Jules Mallow. They will compete at regional academics February 25th in Drummond.