Images posted do not come through on text messages. You will have to go to the Live Feed or the school Facebook page to see them.

The Elementary Track Meet scheduled for tomorrow Wednesday, April 20 has been canceled.

Just a reminder that we will be in school this Friday, April 22. Buses will run as normal.

Coyle, Langston, & Meridian PTA Talent Show Information for this Friday, April 22 at 7:00 pm in the new gym.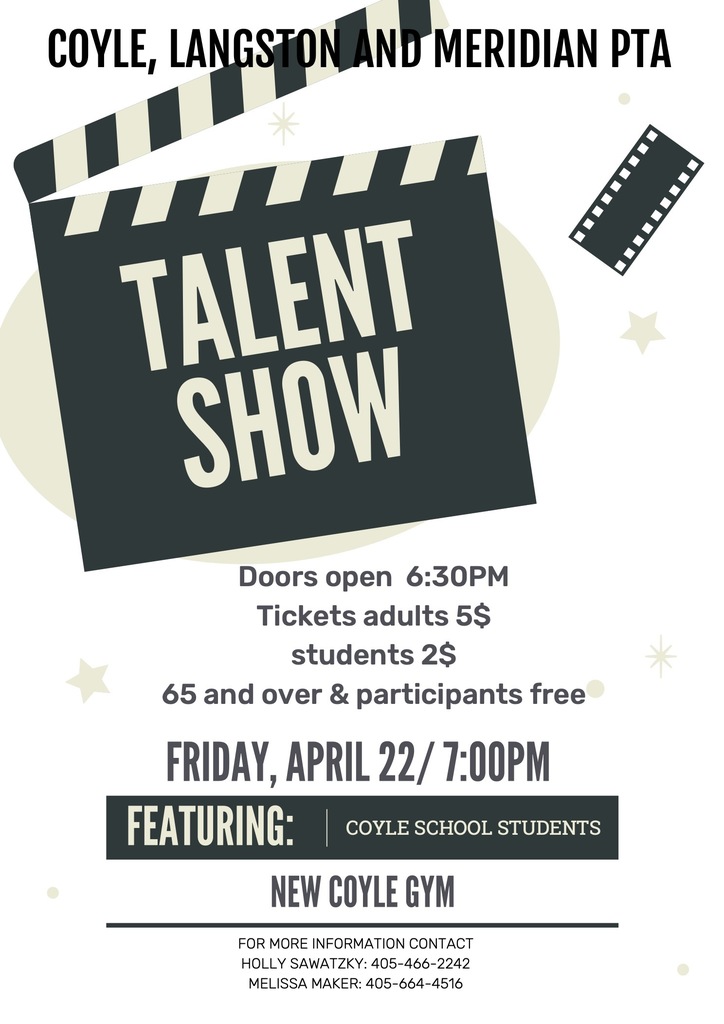 Location of High School Softball District Tournament on Thursday, April 21.

The plant sale will open up again Tuesday - Friday, from 8:30 am - 4pm each day. ( Please Check in with either the High School office or Elementary Office) Payment must be cash or check only. Please park in the Ag Buidling/ Baseball parking lot and walk to the Greenhouse. THe Greenhouse is locaed between the Cafeteria and Pre-K/ Kindegarten building. Thank you, Mr.Dunn
JH BASEBALL is canceled today @Prue.
Baseball Districts Schedule @Orlando, OK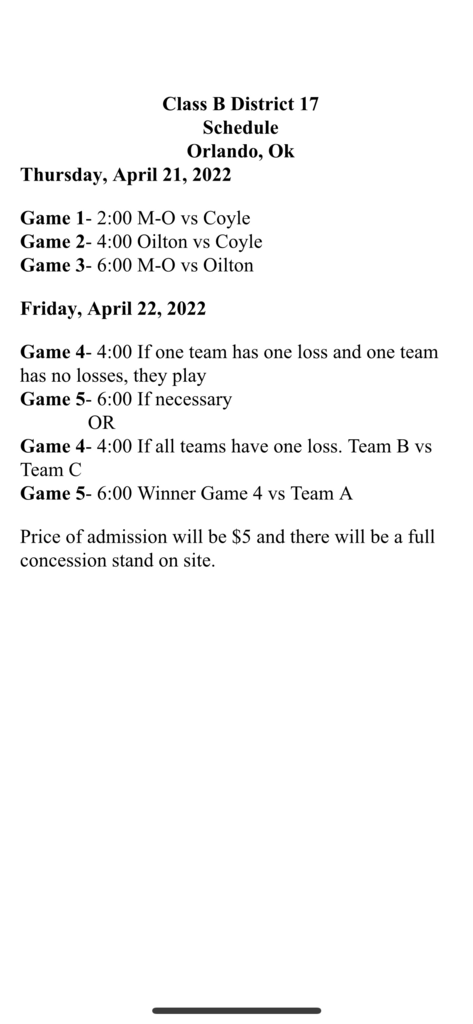 Our website is back up and running. We have had it tweaked a bit. Now when you click on the Athletics icon, you will have access to our athletic schedules. You can also click on the events icon, and add events to the calendars on your phones or computers.

Our school website is down momentarily. We are in the process of making improvements to it. I will notify you when we are back up and running.

Just a reminder, we will be in school next Friday, April 22. Buses will run as normal.

COYLE FFA 2022 PLANT SALE PRICES ALL 10 INCH POTS $10.00 4 INCH VEGETABLE AND HERBS $3.00 6 PACKS OF VEGETABLES $4.00 4 INCH FLOWERS $2.00 6 PACKS OF FLOWERS $4.00

Parents--my apologies--not sure why the message didn't go out yesterday. We ARE HAVING school today.
HS BASEBALL AGRA TOURNAMENT Games are in Carney, OK.

Plant Sale hours are from 9am - 6pm, April 14th - April 16th. Price sheet will be out later this week. We will have signs directing you to the Greenhouse.
Agra/Carney Baseball Tournament Bracket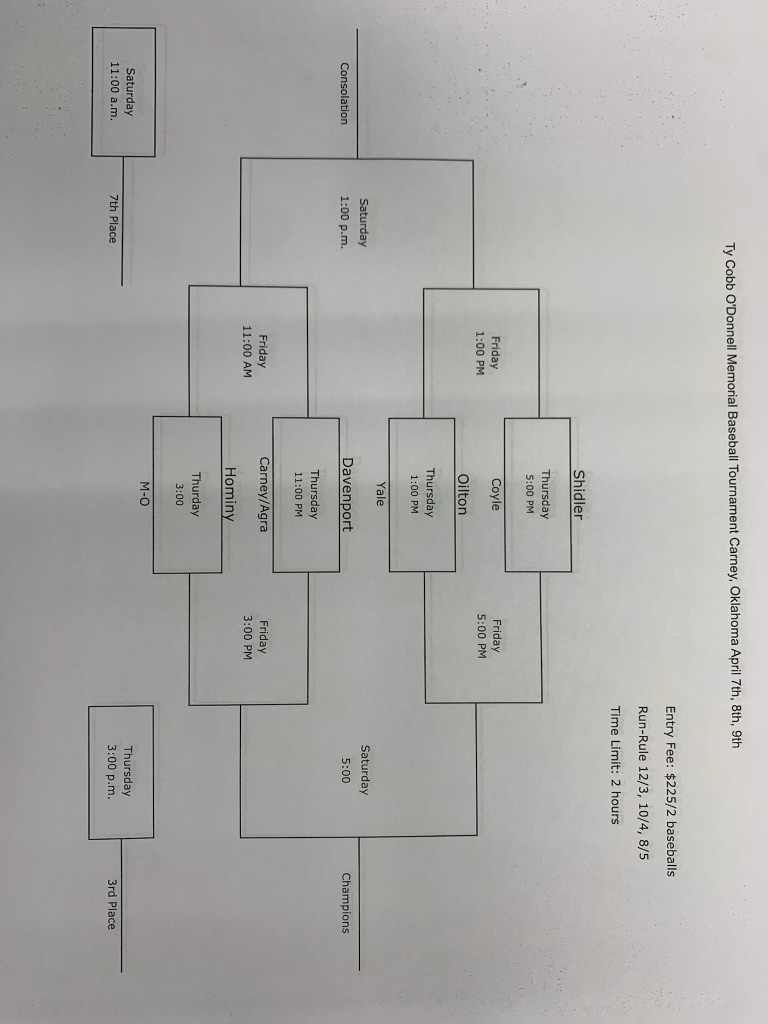 HS Baseball game time is now at 2pm tomorrow in the M-O tournament. Saturday April 2nd

LAST MINUTE CANCELLATION--THE JUNIOR HIGH SOFTBALL GAME FOR TODAY, MARCH 31 HAS BEEN CANCELLED. THE HIGH SCHOOL SOFTBALL TEAM WILL PLAY TWO GAMES THIS EVENING.

4th and 5th grade classes will be performing for Blue Jacket Buzz this Thursday March 31 at 9:00 am. Hope to see you there!!